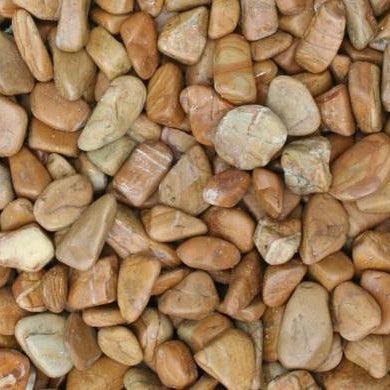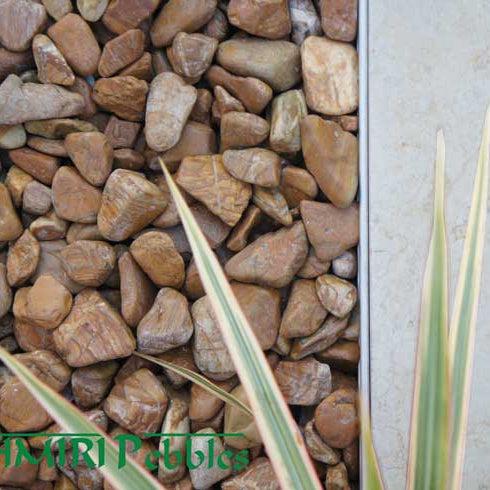 Polished Wood Grain Med 20-30mm 20kg
Polished Woodgrain Pebbles are available in Med 20-30mm sizing.
Polished Woodgrain Pebbles are available in 20kg bags.
With a deep, rich and vibrant colour tone, Polished Woodgrain Pebbles are the perfect accent inclusion in your garden, water feature, large pot or feature area and look even more striking when wet.
As the name suggests the wood grain toning mimics both the colour of cut timber as well as the veining characteristics of the wood itself. The fine colour detail adds an element of interest and warmth and looks striking in all landscape settings.
Click and Collect
You can order online and collect instore. We will email you when your order is ready to collect.
Delivery
Here at Redback, we deliver our products across south east Queensland using our own fleet of trucks. Bulk products, including bricks, blocks and pavers, are either tipped or offloaded using a crane or forklift truck. To make sure we place products in the right location, at the checkout, please specify where on site you would like your delivery. Unfortunately once the products have been lifted or tipped, they cannot be moved.
When you place your order, please select your preferred truck size, delivery day & delivery window
We will then contact you to confirm your estimated 4 hour delivery window for crane deliveries, and 2 hour delivery window for tipper truck deliveries .
Delivery Costs vary depending on suburb.
Urgent Delivery
If you are after an urgent delivery please call the sales team on (07) 3219 7456.
Didn't find what you were looking for?
Get in touch with us and we'll help in anyway we can!