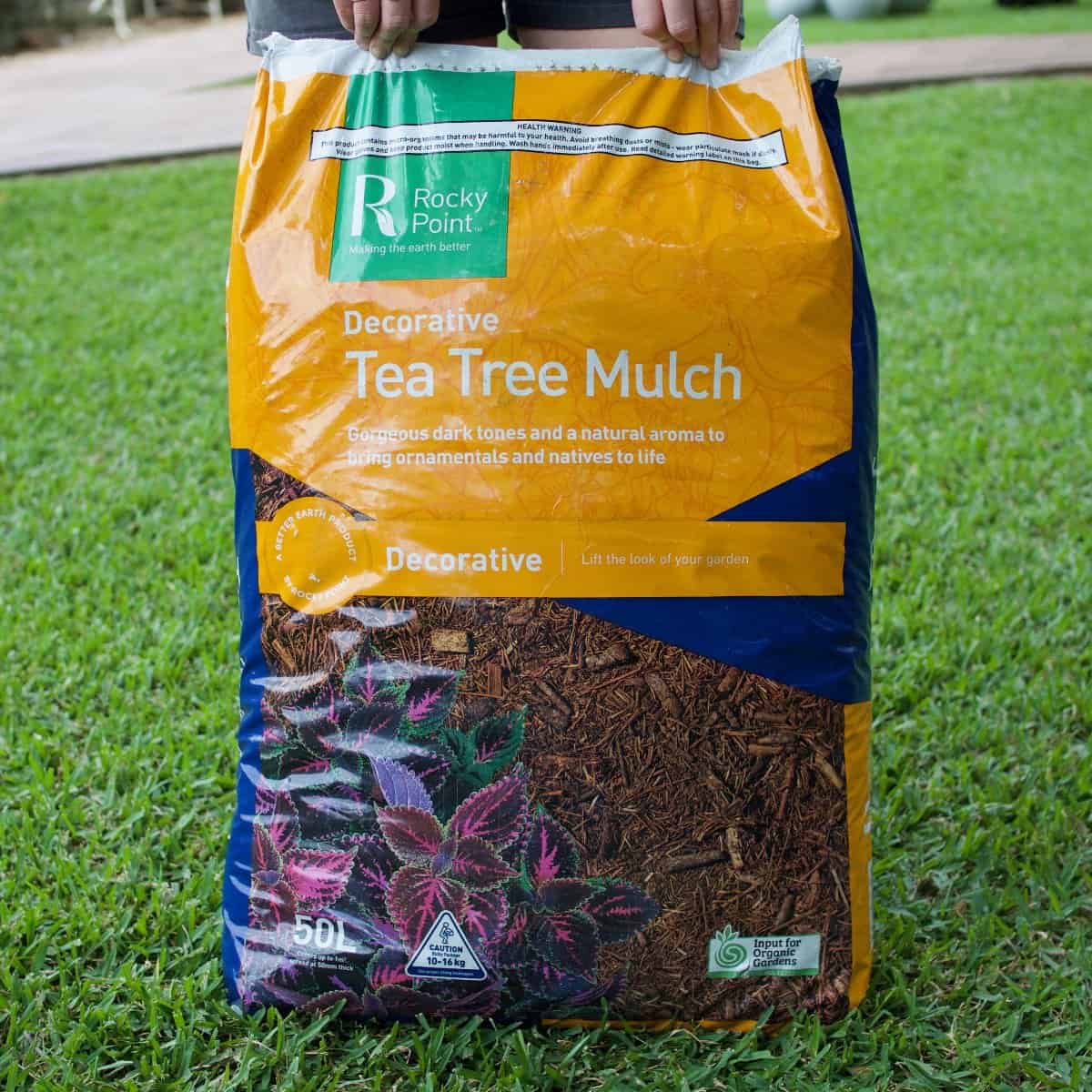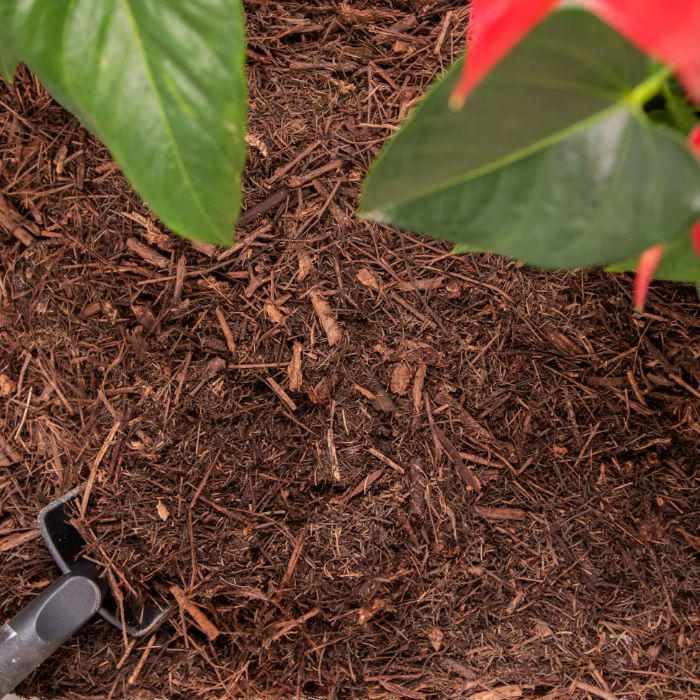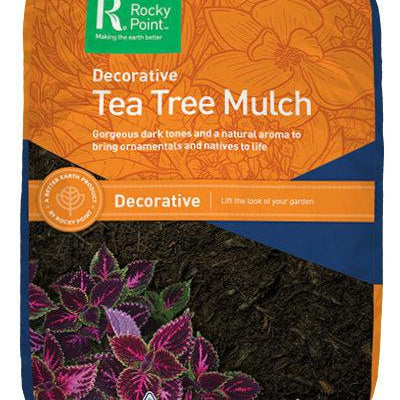 Rocky Point Tea Tree Mulch Bag
Tea Tree Mulch is known for its environmentally friendly, stunningly dark coloured, highly aromatic and decorative properties.
Benefits Of Organic Tea Tree Mulch:
100% organic and fragrant
Highly decorative
Reduces water usage
Improves soil structure
Insulates against extreme hot or cold temperatures
Encourages earthworms
Tea Tree Mulch breaks down slowly, enriching the soil through composting
Suppresses weed growth
Prevents soil erosion
Ideal for native gardens
Application:
Remove all existing weeds from the area to be mulched.
If you are using Tea Tree Mulch for the first time, you'll need to spread an even layer to a depth of 40-100 mm.
If you are re-mulching existing areas, you'll need to spread an even layer to a depth of 20-40 mm.
Ensure the mulch does not contact the stems of your plants.
Tea Tree Mulch is packaged completely dry, so once spread, water in well to improve water retention and wind resistance.
Click and Collect
You can order online and collect instore. We will email you when your order is ready to collect.
Delivery
Here at Redback, we deliver our products across south east Queensland using our own fleet of trucks. Bulk products, including bricks, blocks and pavers, are either tipped or offloaded using a crane or forklift truck. To make sure we place products in the right location, at the checkout, please specify where on site you would like your delivery. Unfortunately once the products have been lifted or tipped, they cannot be moved.
When you place your order, please select your preferred truck size, delivery day & delivery window
We will then contact you to confirm your estimated 4 hour delivery window for crane deliveries, and 2 hour delivery window for tipper truck deliveries .
Delivery Costs vary depending on suburb.
Urgent Delivery
If you are after an urgent delivery please call the sales team on (07) 3219 7456.
Didn't find what you were looking for?
Get in touch with us and we'll help in anyway we can!