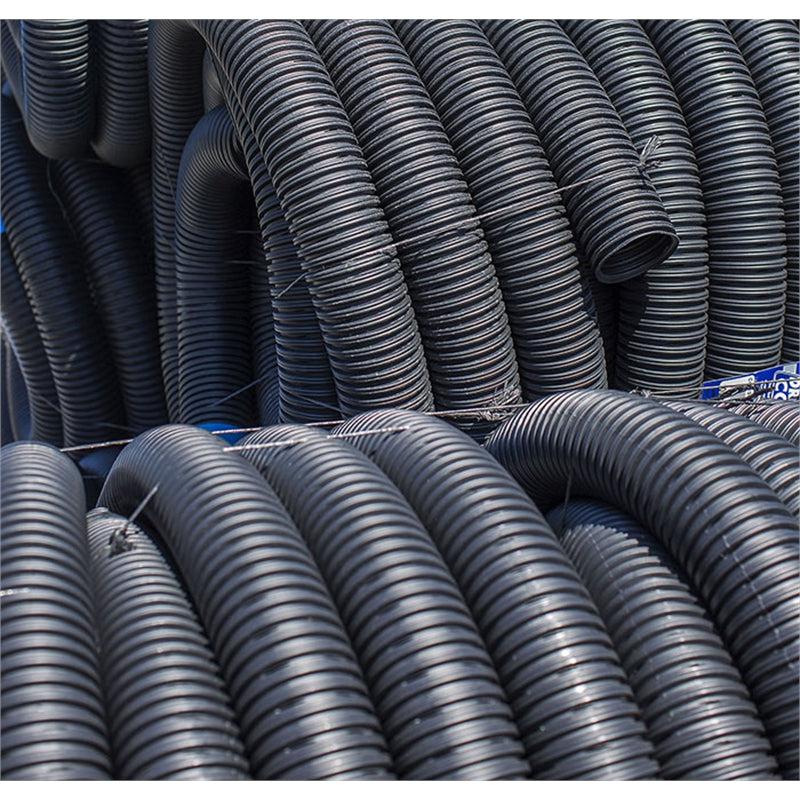 65mm x 20m Slotted Aggi Pipe
One of the biggest causes of retaining wall failure is poor, inadequate and clogged drainage systems.  The sock prevents clay and other fine particles from entering the pipework which ultimately leads to pipe blockage.
Benefits of 65mm x 20m slotted Ag pipe
Use socked Ag pipe in areas where sand is an issue.
Flexible, able to bend around corners, moves with soil and does not crack.
Range of push-together fittings which lock to the corrugations of the pipe.
Minimal fittings required, ease of installation.
Ideal behind Retaining walls.
To drain wet areas through subsurface drainage.
Click and Collect
You can order online and collect instore. We will email you when your order is ready to collect.
Delivery
Here at Redback, we deliver our products across south east Queensland using our own fleet of trucks. Bulk products, including bricks, blocks and pavers, are either tipped or offloaded using a crane or forklift truck. To make sure we place products in the right location, at the checkout, please specify where on site you would like your delivery. Unfortunately once the products have been lifted or tipped, they cannot be moved.
When you place your order, please select your preferred truck size, delivery day & delivery window
We will then contact you to confirm your estimated 4 hour delivery window for crane deliveries, and 2 hour delivery window for tipper truck deliveries .
Delivery Costs vary depending on suburb.
Urgent Delivery
If you are after an urgent delivery please call the sales team on (07) 3219 7456.
Didn't find what you were looking for?
Get in touch with us and we'll help in anyway we can!